Kickstart Your Life: How changing my mindset & finding flexible eating transformed my life & how to transform yours
​is

available now!
​I'm *really* excited about this book, if you can't tell!
Kickstart Your Life! is a beginner's guide to changing your mindset as well as a crash course in the flexible eating lifestyle. If you don't know what flexible eating is, it's looking at the macronutrient makeup of food, eating those macros in a ratio that properly fuels your body which can help you reach your goal of having your dream body, or healing your relationship with food.
A changed mindset & flexible eating were the 2 catalysts for my whole life transformation!
During my journey I developed a passion for learning about macros and helping others, which led to my becoming a certified nutrition coach & my writing this book!
​I've gone from the lowest point of my life (left photo) to now (right photo). My life back then compared to now couldn't be more different! And all because I learned to shift my mindset & learned how to fuel my body!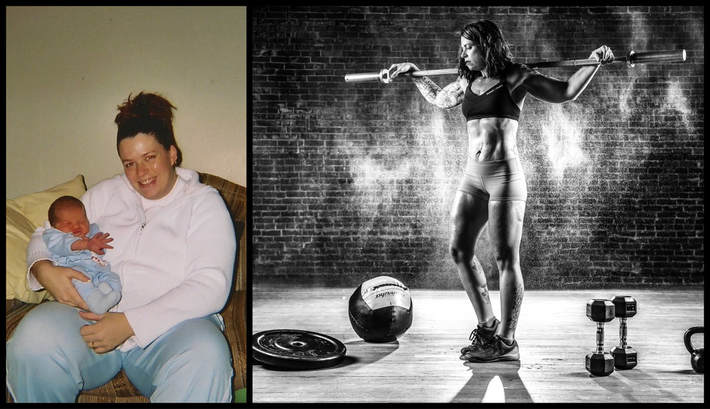 I was inspired
to write this book because of what I learned since I started living the flexible eating lifestyle, as well as the information I was giving my new clients. As I gave them much of the same information over time, it hit me that this would make a great book, and voila! my Kickstart Your Life! was conceived!

​Kickstart Your Life! covers topics such as:
Shifting your mindset
Setting goals
Food, including explaining flexible eating and macros
Tracking food in various settings
Other factors affecting your healthy living journey
Here's what people are saying after reading the sample of Kickstart Your Life!​

I have been in the exercise/fitness/healthy lifestyle industry for years and have a lot of experience. This is one of the best things I have read on this topic. It is clear, easy, concise, great quality of information. ~ Lara P

So much can happen in two years, including the opportunity to take back your life. Beki shows us steps, easy steps that we can all do, to get healthy. Get ready to believe in yourself again and fuel your fierce! ~ Marcy H
​When I read the sample book I was amazed. Not only by the struggles she went through on her own but how resilient and determined she was to change her life. That is not an easy task for anyone. Extremely proud to see the fabulous change overall. ~ Kathey S

Beki has a true passion for helping others get to their fitness goals. I appreciate her honesty with her own struggles. I really admire her resilience, and she is helping me start to believe in myself again. I am new to the flexible eating lifestyle, and her guidance and helpful hints along the way have been so beneficial. ~ Christie S
| | |
| --- | --- |
| Click below to purchase my book as a PDF download! | Click below to purchase my book from Amazon for your Kindle! |